Glass Sand Blasting Machine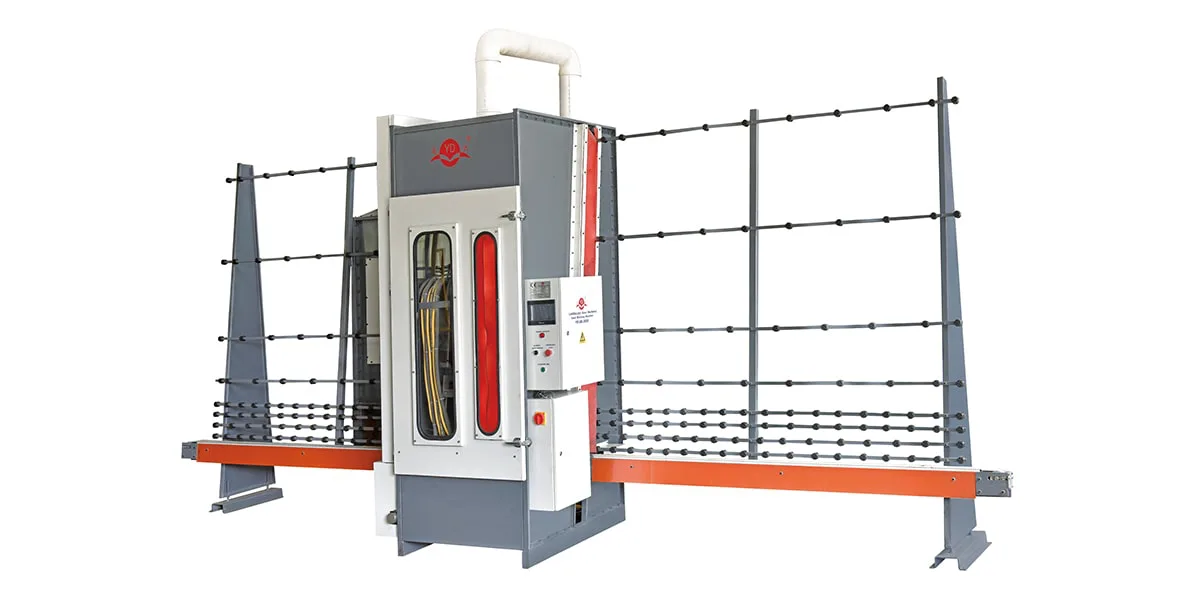 Features of Glass Sand Blasting Machine
The glass sand blasting machine adopts advanced technology, including precision sandblasting control systems and efficient abrasive conveying mechanisms. This enhances precision and stability in operations, facilitating the achievement of high-quality processing effects. Whether it's simple frosted effects or intricate patterns, textures, and decorations, our machine caters to a variety of processing needs. Operators can adjust parameters based on project requirements to create a diverse range of glass surface effects.
To meet the unique demands of different projects, we offer flexible customization options. From sandblasting parameters to machine design, we can tailor adjustments according to customer specifications to ensure optimal processing outcomes. Furthermore, our glass sand blasting machine is designed for efficiency and energy conservation. It incorporates advanced sandblasting technology and intelligent control systems to maintain high efficiency while minimizing energy and material costs.
Beyond its advanced technological features, our glass sand blasting machine prioritizes user-friendliness in its design. The user interface is intuitive, and the processes are clear, enabling even inexperienced operators to easily navigate and achieve precise processing. Moreover, we emphasize stability and reliability. Through meticulous material selection and stringent manufacturing processes, we ensure our equipment can operate consistently over an extended period, reducing maintenance costs.
Understanding the Glass Sandblasting Process
Working Principle
The glass sand blasting machine is a surface processing technology based on abrasive jetting. Its working principle involves propelling fine abrasive particles, typically sand, at high speed onto the surface of the glass, thereby altering the texture and appearance of the glass surface. During the sandblasting process, the abrasive particles collide with the glass surface, causing minor abrasion and indentation, leading to the creation of texture, patterns, and decorative effects.
Working Process
The working process of the glass sand blasting machine involves several key steps, each of which impacts the final processing effect. Firstly, the glass object to be processed is placed inside the glass sand blaster, ensuring that its surface is clean and free from dust, allowing the abrasive particles to make effective contact with the glass surface.
Operators adjust the machine's parameters such as pressure, nozzle type, sandblasting speed, and abrasive material based on the desired effect. These parameter adjustments directly influence the resulting appearance of the glass surface. Once the parameters are set, the glass sand blasting machine is activated, propelling abrasive particles at high speed onto the glass surface.
The impact of the abrasive particles on the glass surface creates minor indentations, generating textures and patterns. To achieve specific patterns or textures, operators can use masking or templates to cover certain areas of the glass surface, directing the sandblasting only to specific regions. This allows precise designs to be rendered on the glass. Through these steps, the glass sand blaster can achieve various effects, ranging from simple frosted effects to intricate patterns and decorations, catering to the requirements of different projects.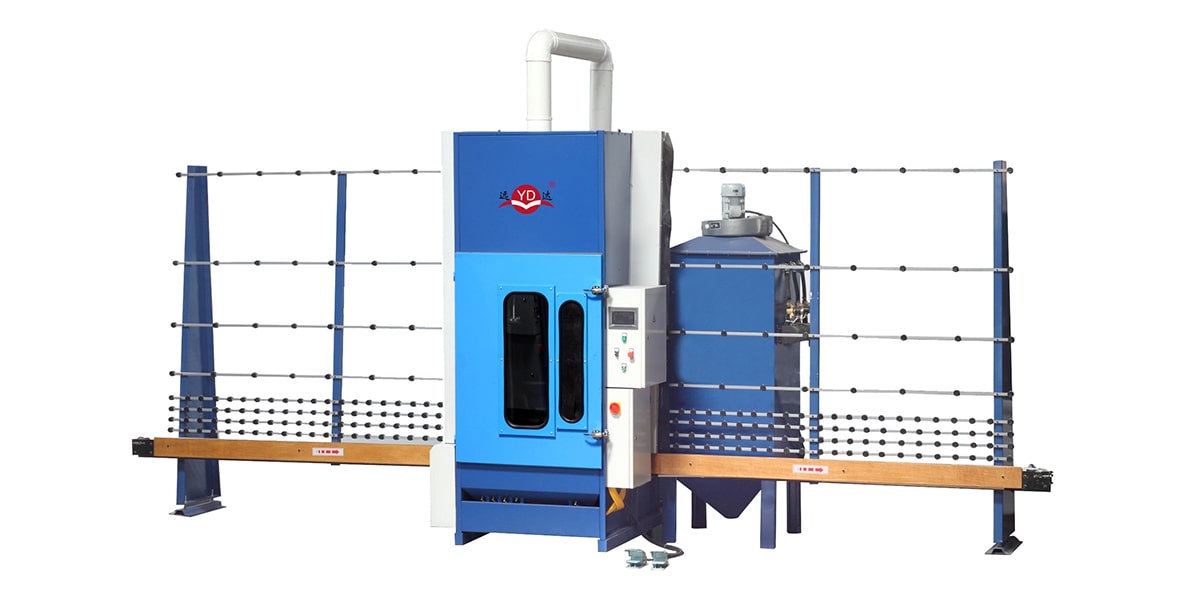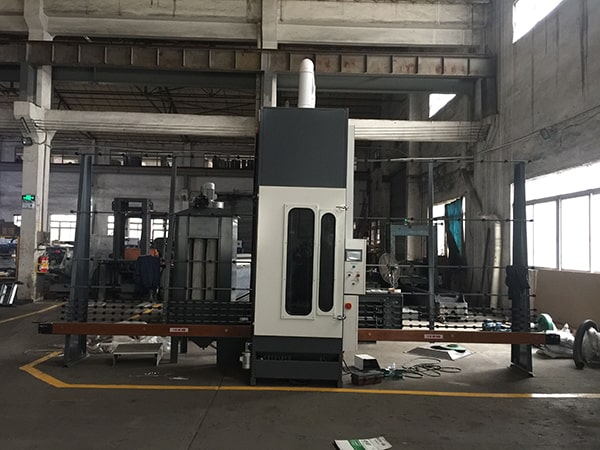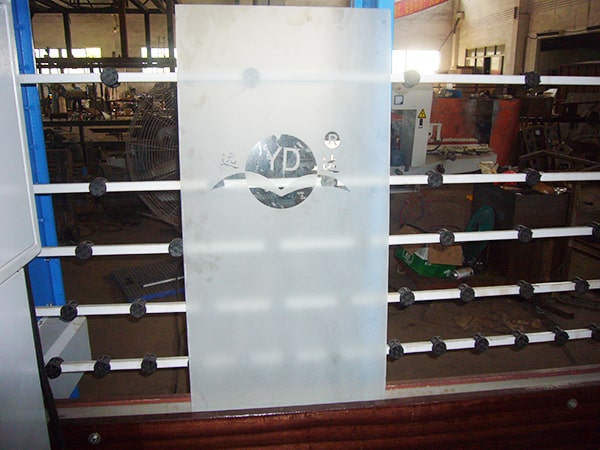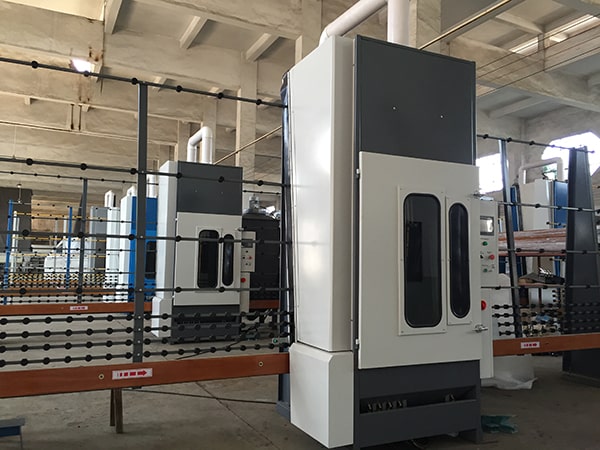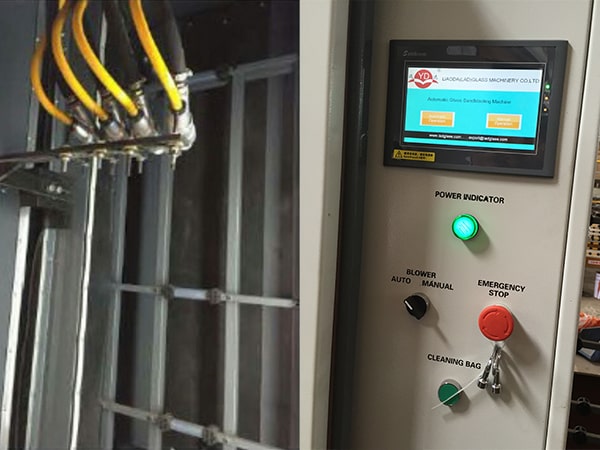 Mod

el Number

YD-SB-1500

YD-SB-2000

YD-SB-2500

Max. glass height (mm)

15000

2000

2500

Min. processing size (mm)

200×500

200×500

200×500

Glass transfer speed m/min

5 m/min

5 m/min

5

Nozzle moving speed m/min

5-25

5-25

5-25

Suitable working pressure: continues

0.6MPa~0.8MPa

0.6MPa~0.8MPa

0.6MPa~0.8MPa

Suitable air pressure power

2.4 m3/min 15kw

2.4 m3/min 15kw

2.4 m3/min,15kw

Power (kw)

3.5KW

3.5KW

3.5KW

Outer dimension (m)

4.5 x 1.5 x 2

7.0 x1.5 x 2.8

8.0 x1.5 x 3.3

Weight (kg)

1000

1500

2000
CONTACT US


LIAODA (LAD) Glass Machinery Co., Ltd.
We are always providing our customers with reliable products and considerate services.
If you would like to keep touch with us directly, please go to contact us