LAD Presenting Its Popular Glass Washing Machine at China Glass 2023
By:LiaoDA
Date:2023-05-08
Newest Washing Machine and Edging Machine On Sale
The 32nd China International Glass Industrial Technical Exhibition, namely China Glass 2023, is on going from 6 to 9 May 2023 at Shanghai New International Expo Centre. 23-year-old experienced and professional glass machinery manufacturer Liaoda(LAD) Glass Machinery takes part in the grand event, showcasing its latest hottest products and advanced technologies.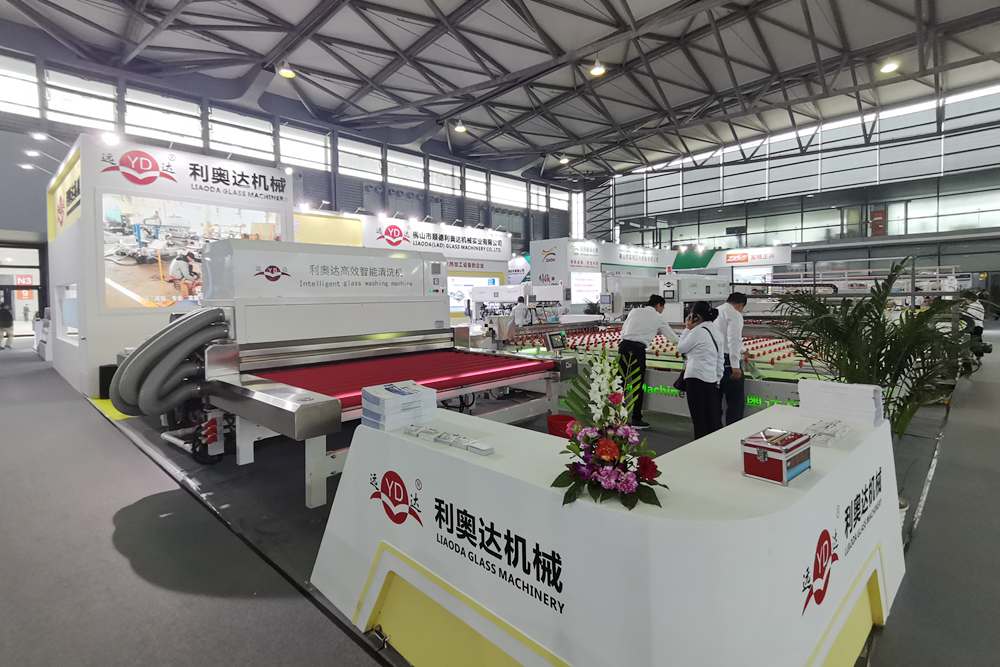 At this exhibition, LAD presents the newest version of intelligent high pressure washing machine YD-HWB-2500. There are three pairs of quality cleaning brushes and three pairs of sophisticatedly-designed air knives. They enables the washing process to be productive and satisfying, leaving no traces of water on the glass corners or edges. Compared to YD-HW series washing machine, YD-HWB-2500 adopts a high pressure blower and a rational ventilation system, ensuring an high efficient and energy-saving drying performance. After improvement on the machine design, a lower noice level and a more elegant appearance are the additional outstanding features of the newest version.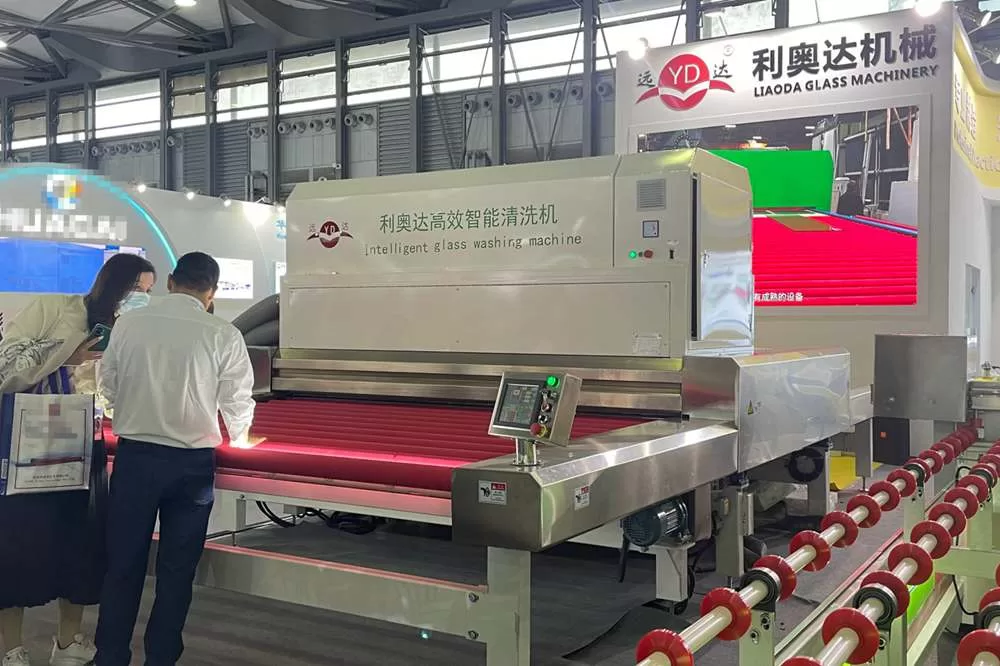 Apart from the washing machine, LAD is also highlighting its fully automatic glass double edging production line which consists of one glass detecting table, two double edging machine(YD-DE-4222 and YD-DE-2522) and one L-shape transferring table. It only needs two persons in charge of this full load production line, one for loading the glass and the other for unloading. If an automatic glass vaccum loading and unloading machine is arranged, a totally unmanned mode can be realized. The maximum processing speed can reach 10-12 m/min.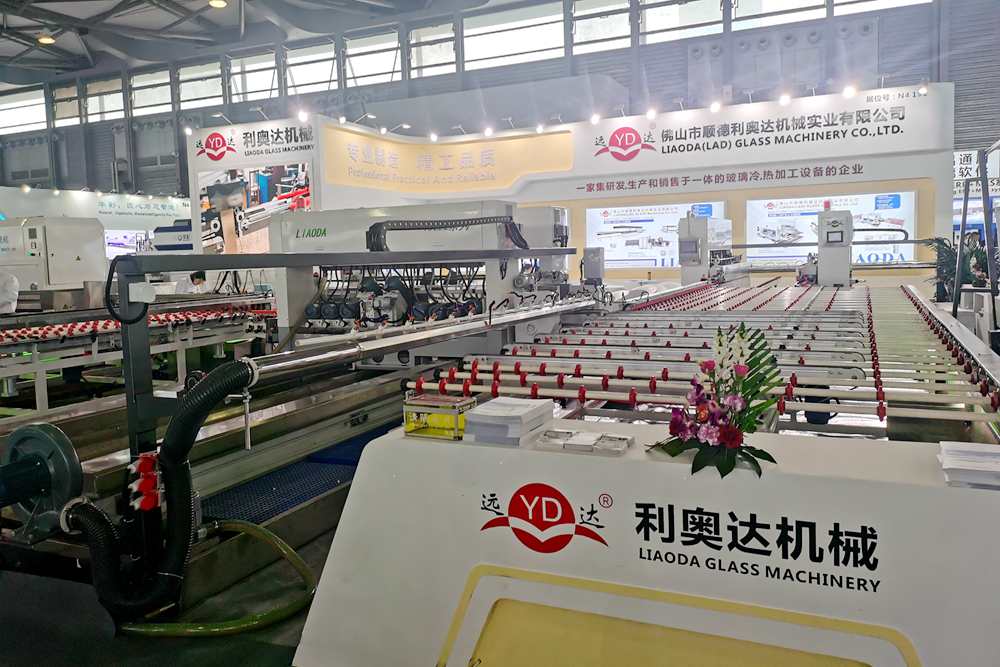 Another star product is the 9 motor glass edging and polishing machine with 45 degree chamfer grinding function. Portable, user-friendly, intelligent are the most eye-catching features of YD-EM-9-45. When an automatic double edging production line can satisfy the order of mass production, a multi-functional and well-designed vertical glass edging machine can fulfill the needs of processing glass at various sizes and thickness without occupying too much space.
During the event, our professional team representing LAD actively engages with attendees, exchanging business insights and exploring industry trends. We are thrilled to witness the enthusiasm and interest from all attendees, and extends our heartfelt gratitude to everyone who visited our booth and contributed to the success of our showcase.
Looking ahead, LAD remains dedicated to pushing boundaries, driving innovation and continuing to shape the future of the glass industry together with our business partners. We express our sincere appreciation for the support from the attendees during China Glass 2023.
For further information of our showcased products and more machinery solutions, please do not hesitate to contact us.
Hope to see you in the next journey!
CONTACT US


LIAODA (LAD) Glass Machinery Co., Ltd.
We are always providing our customers with reliable products and considerate services.
If you would like to keep touch with us directly, please go to contact us