Glass Double Heads Drilling Machine YD-DHD-5/80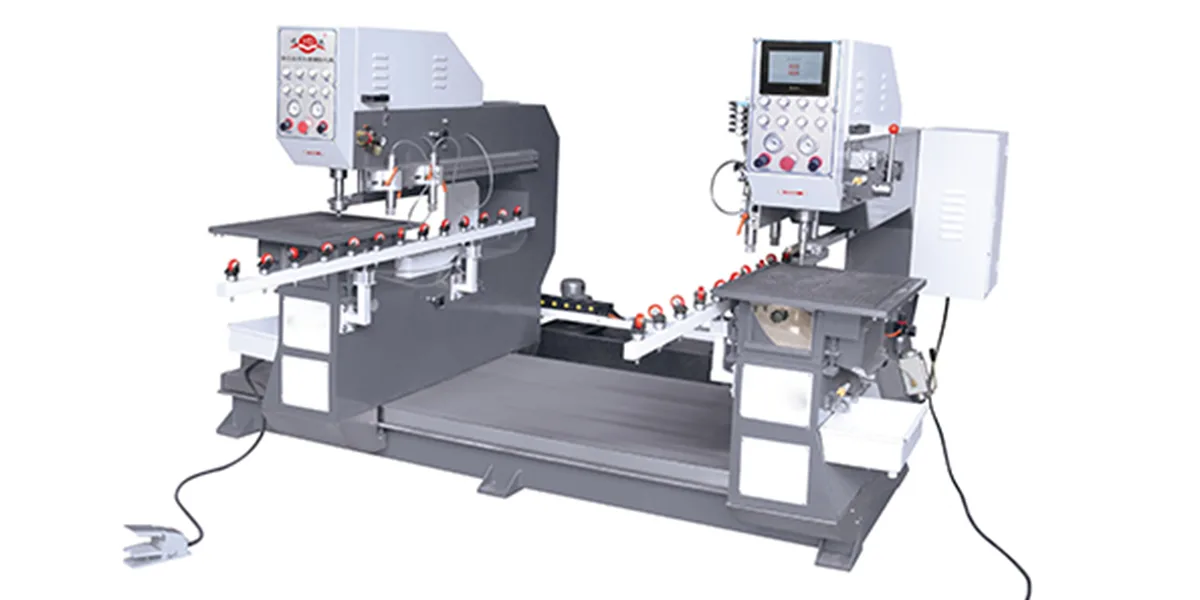 Application
There are 2 drilling heads in this machine can drilling 2 holes at the same time, one drilling heads can move by the rail guide smoothly. Machine control by PLC, there is two working modes: single drilling heads working or double drilling heads working together.
Advantages
Adopts PLC control and Oil pressure buffer technology.
Drilling depth adjusted automatically.
Operation can be a single cycle, continuous cycle.
With the use of food pads to facilitate large scale glass sheet hole drilling.
Fast drilling with high quality.
Movable coordinate location, High precision of perforation pitch.
With laser position indication function.
Model

Number

YD-DHD-5/80

Distance from hole center to C-stand (mm)

1250

Hole diameter (mm)

3~220

Glass thickness (mm)

3~30

Max. Distance between two holes (mm)

1500

Concentric tolerance (mm)

±0.5

Compressed air Consumption (It/min)

0.3-1

Pressure (kg/cm2)

8

Power (kw)

8.45

Outer dimension (m)

2150x2500x1750mm

Weight (kg)

1200
CONTACT US


LIAODA (LAD) Glass Machinery Co., Ltd.
We are always providing our customers with reliable products and considerate services.
If you would like to keep touch with us directly, please go to contact us