Automatic/Manual Glass Hole Machine YD-HD-5/80MA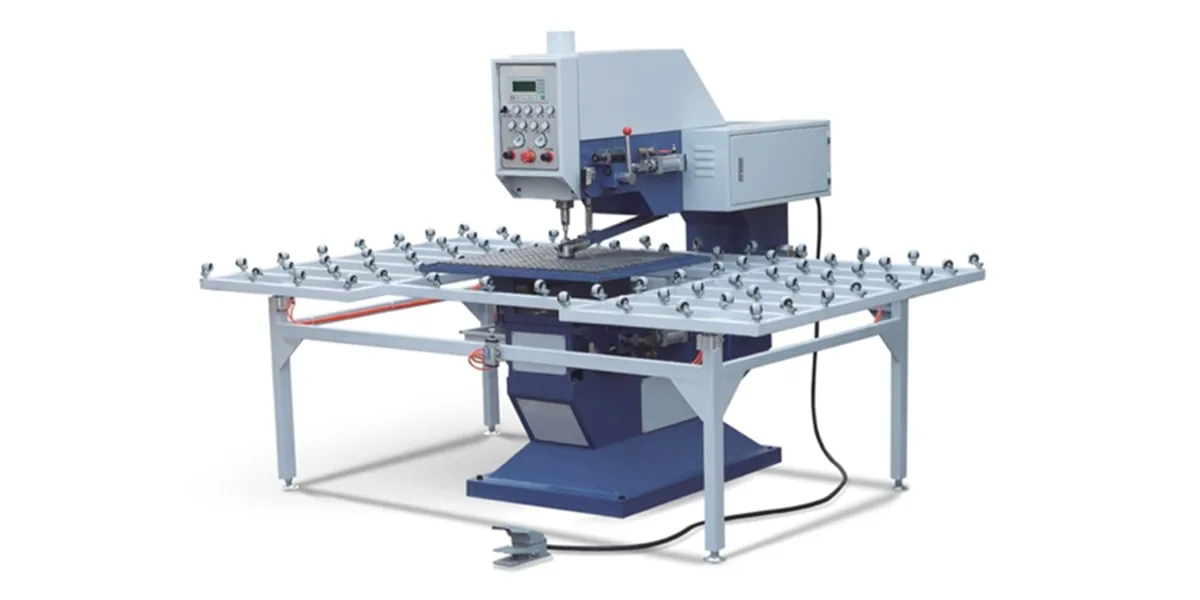 Application
There are two drilling spindles up and down, tapping or chamfering can be made on the hole for particularly purpose. The spindle is sophisti-cated such that it is strong enough for 24 hours running a day.
The rigid and anti-corrosive spindle enables maintenance free.
Advantages
Adopts PLC control and manual control alternative.
Oil pressure buffer technology.
Operation can be a single cycle, continuous cycle.
With the use of food pads to facilitate large scale glass sheet hole drilling.
Fast drilling with high quality.
Movable coordinate location, High precision of perforation pitch.
With laser position indication function.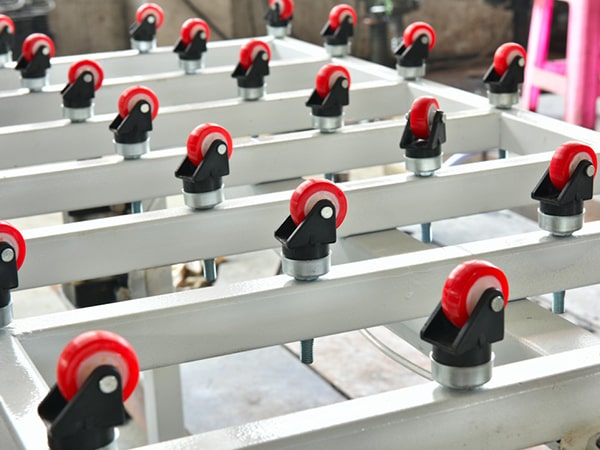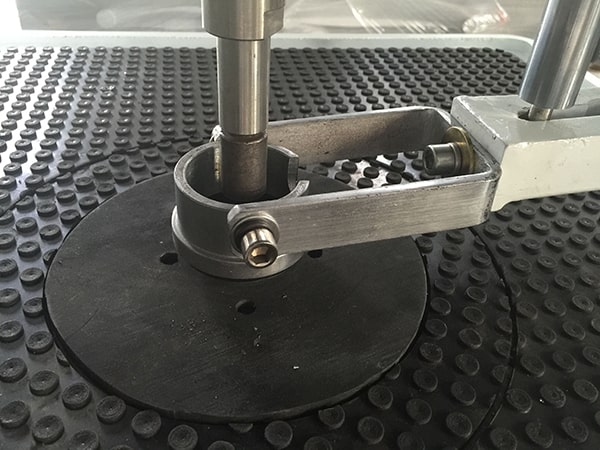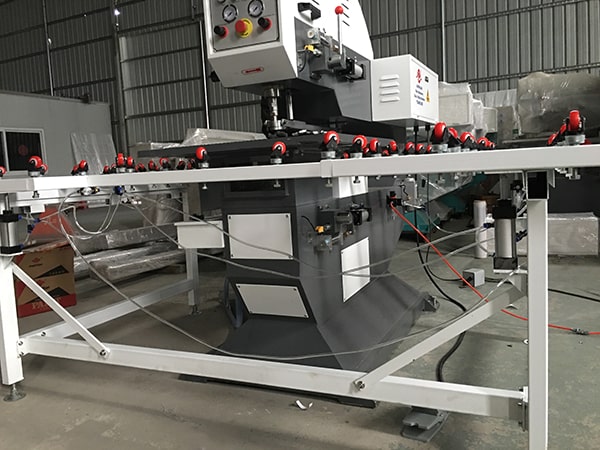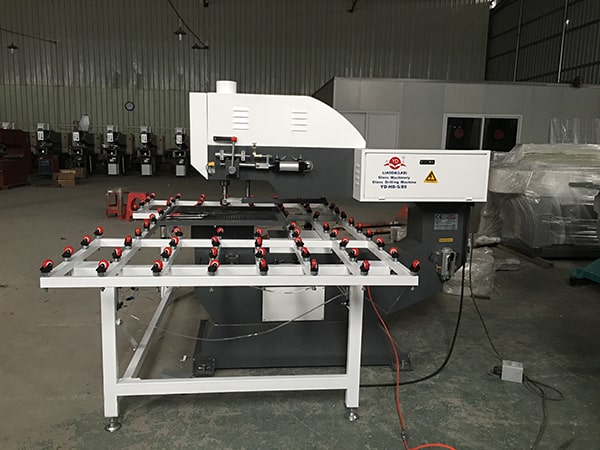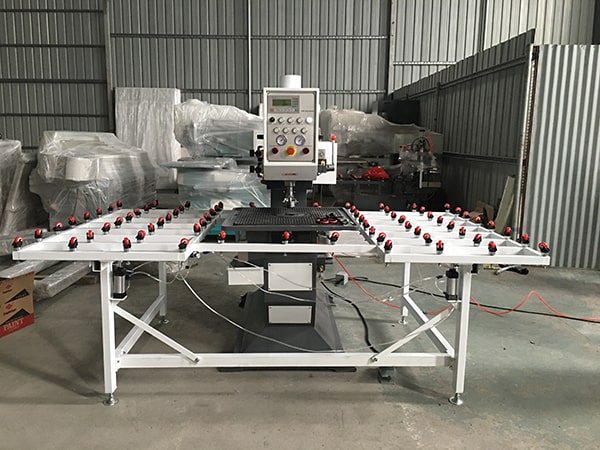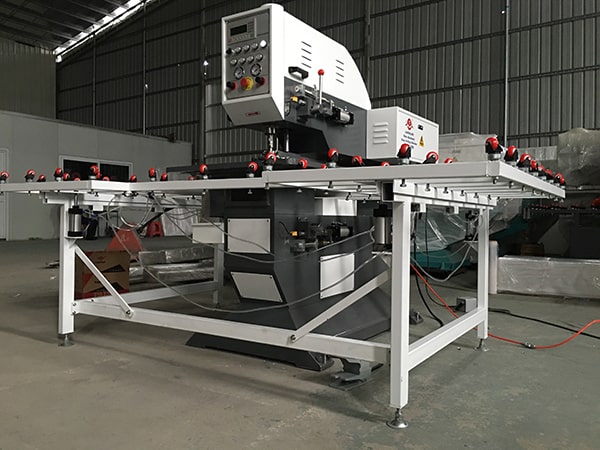 How to Use an Automatic Glass Drilling Machine
Learning how to use an automatic glass drilling machine is not a difficult task. All it takes is a little patience and a little knowledge of what you are doing. Here are a few tips on how to use an automatic glass drill that will help you get the job done fast and efficiently.
When using this type of machine you need to clean the work area on a regular basis. Most devices use a vapor deposition coating for their drill bits. This makes them very hard wearing, which means they can be used every day. You need to know how to clean the glass with your dust mask and the proper tool to help loosen the coating.
This tool is typically a power saw blade, or a drill bit, depending on the different size tools available. When using the proper tools, you will have to be able to get in between the glass fibers that are used for drilling and smoothen the surface where the coating is applied. A sander would be a good piece of equipment to use when doing this.
The user manual should be found on the automatic glass drilling machine. This manual will provide you with important information on the use of the device and the maintenance of the machine. This way you will know how to use the machine properly and avoid any trouble that may arise with it.
One of the first things you should learn about how to use an automatic glass drilling machine is how to take measurements. Measurements are required in order to get the proper thickness of the glass for the drilling. Many tools use a T-bar system for measuring, which is a cylinder that is mounted to the drill bit and which holds the core of the glass material while the bits are being drilled.
Glass that is to be drilled needs to be tested for strength before it is cut into pieces. This is often done by using a drill press. These presses are large machines that can hold up to a thousand pounds of sand and more. The design and construction of the automatic glass drilling machine may not make it easy to use this type of press but, you should be able to find a machine that will work for you if you do find one.
After the cutting has been completed and the glass has been cut and put together, the final step is to mix the proper ingredients for the glass pouring process. This is usually done with the use of a separator and mixing bowl that has been provided by the manufacturer. The mixing bowl has a handle that will allow you to have easier control over the pouring process.
If you are looking to learn how to use an automatic glass drilling machine, there are plenty of different ones to choose from. These are the most common types and the ones that are the most commonly used, but these machines can be used with any style of glass being cut.
Model

Number

YD-HD-5/80MA

Distance from hole centre to C-stand (mm)

1250

Hole diameter (mm)

3~220

Glass thickness (mm)

3~30

Concentric tolerance (mm)

±0.5

Compressed air Consumption (It/min)

0.3-1

Pressure (kg/cm2)

8

Power (kw)

3

Outer dimension (m)

2.2×2×1.6

Weight (kg)

750
CONTACT US


LIAODA (LAD) Glass Machinery Co., Ltd.
We are always providing our customers with reliable products and considerate services.
If you would like to keep touch with us directly, please go to contact us