Manual Glass Cutting Table With Automatic Loader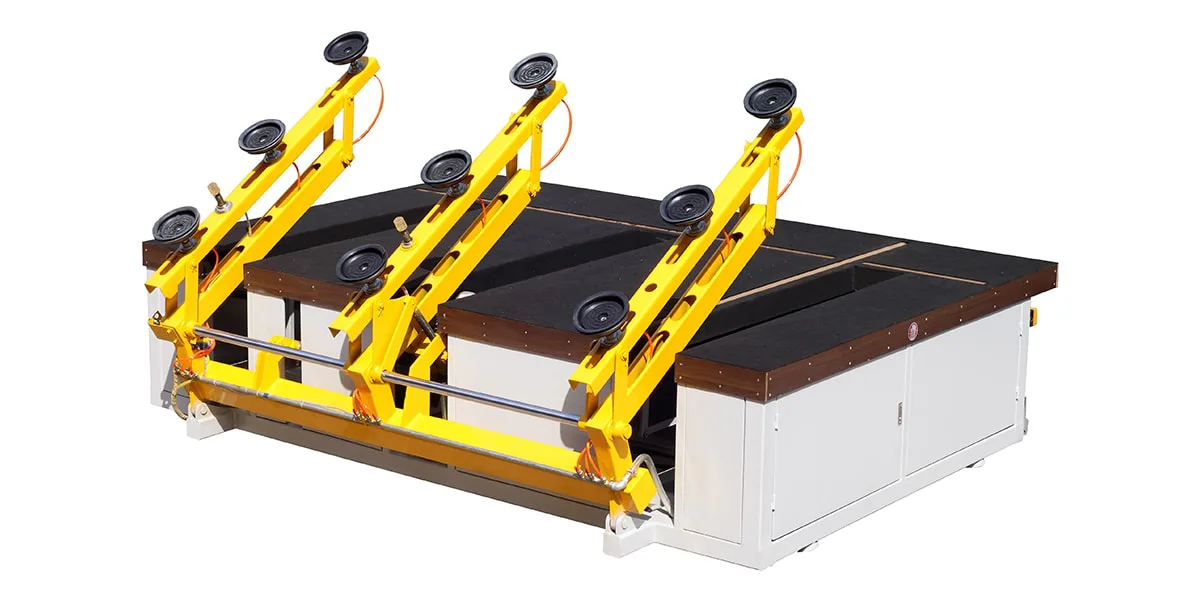 Application
This cutting table is used to cut glass with T cutting tools.
Advantage
With automatic loader to suck and load glass onto the table, then workers can use T cutting tool to cut glass easily.
With glass breaking bar to break thicker glass.
The table is an air float table.
Control system: Manual
Table size:

2890×4000mm

Rated Capacity:

500kg

Quantity of Suction Cup:

9pcs

Size of machine:

2890×4000x900mm

Control system:

Manual

cutting
CONTACT US


LIAODA (LAD) Glass Machinery Co., Ltd.
We are always providing our customers with reliable products and considerate services.
If you would like to keep touch with us directly, please go to contact us