Semi-automatic Glass Cutting Table YD-XYC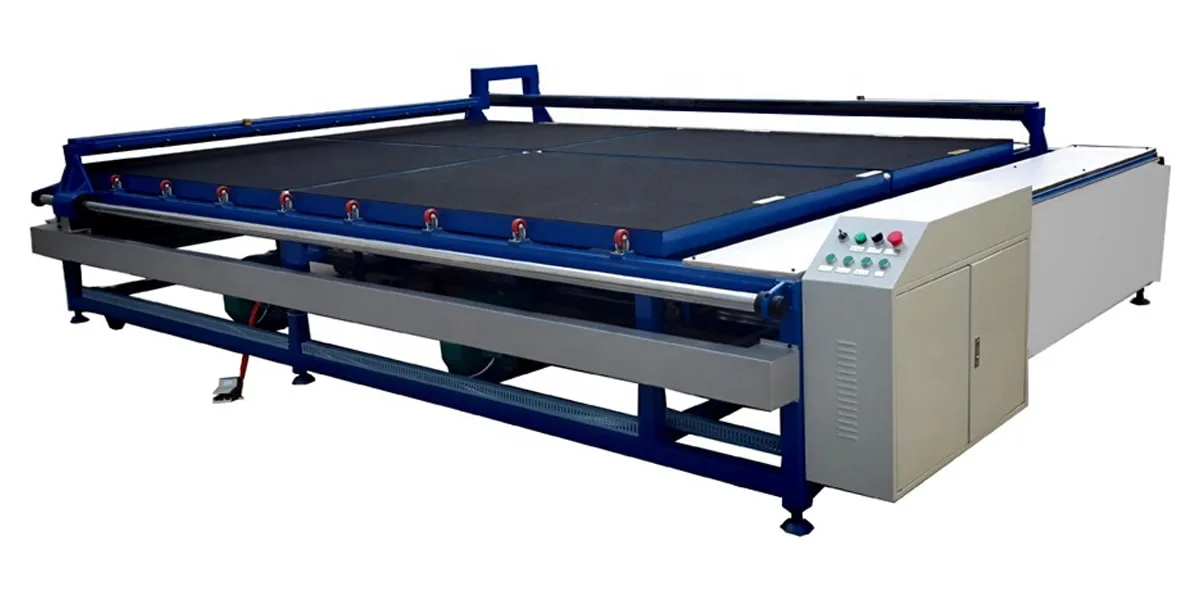 Application
YD-CXY series machines are semi-automatic glass cutting machine, equipped with 20 cutting blades. The machine is specially for mass cutting of square, rectangle shape glass. It main parts include glass float cutting table, cutting unit, breaking bar and electric control system.
Advantage
Use semi-automatic two bridges cutting system, suitable for mass cutting of rectangle and square glass.
With the use of high quality shaft and with very good precise.
With iron structure frame and endured treatment to keep the iron no deformation.
The workers can adjust the cutting head as size required. Start the power and the motor will bring the cutting heads to cut automatically.
The cutters will come back to original position after cutting.
Machine size can be customized.
Model

number

YD-C-XY-2620

Max cutting size (mm)

2500 x 1900

Min. glass size after cutting (mm)

25×25

Cutting bridges (pcs)

2

Cutting head (pcs)

20

Max cut speed (m/min)

12

Cutting precision (mm)

±0.

Dimension (mm)

3285x2750x1450

Weight (Kg)

1650
CONTACT US


LIAODA (LAD) Glass Machinery Co., Ltd.
We are always providing our customers with reliable products and considerate services.
If you would like to keep touch with us directly, please go to contact us